Tag Archives:
Mimbolovepodcast
J and B take a road trip and have a fun, Internet free discussion of the amazing Netflix show Glow! The actress we stupidly forgot the name of is the fantastic Betty Gilpin, who had an award worthy performance in the show.
Podcast: Play in new window | Download
Subscribe: Apple Podcasts | Spotify | Stitcher | RSS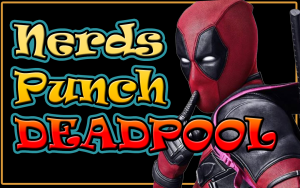 The boys are back! Benjy and Jeremy join super special guest Sam to discuss — and debate — the merits and demerits of the latest comic book movie DEADPOOL. Is it the best comic book movie in a year or only near that? Listen in and find out!
Podcast: Play in new window | Download
Subscribe: Apple Podcasts | Spotify | Stitcher | RSS